Request Estimate Now:
425-508-1653
206-395-4397 Seattle
Siding / Windows / Deck / Doors
Cedar Siding
A Classic NW Siding
Cedar Siding a Green Choice
Western Red Cedar is a common tree in the Pacific NW. Red cedar is known as a controlled growth species, with regeneration and reforestation programs in place to ensure the health of the species.
Cedar Siding long lasting great value
Red cedar is a very durable wood with natural oils and resins for resilience to the elements. Because of its natural environment, cedar is moisture resistant. Cedar is also resistant to insect damage.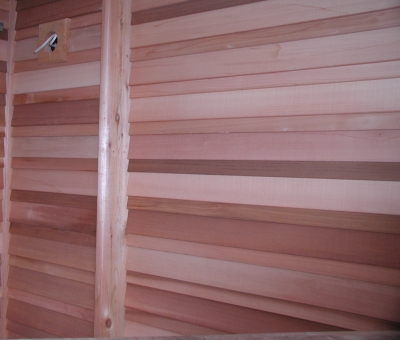 Red cedar is an evergreen softwood species. Cedar features great dimensional stability, meaning that it is tends to retain its shape while also taking to nailing and staining very well. Western cedar will help to keep warmth in during the winter months, and keep interiors cool during the summer months, due to its cellular structure. Cedar is easy to work with, due to its relatively light weight, and remains to be a very reliable material for overall durability.
With the application of a proper finish, Western red cedar siding can last for decades.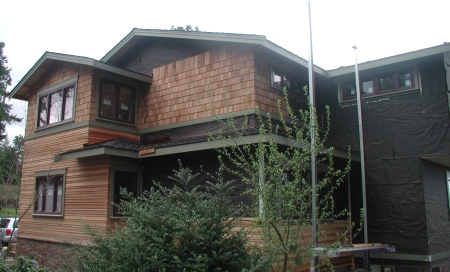 Your siding contractor
DCT has many options for your Cedar home from beveled siding, classic sidewall shingles to vertical channel siding. Our siding installers are experienced journeymen who will provide you with a beautiful finished product.
Call DCT today for your Cedar siding estimate.